How To Double Your Energy In Just Five Minutes A Day
During this webinar you'll learn:
4 strategies that are each proven to reduce depression by over 30 or 40% within just days.
A special compound that supercharges your mitochondrial health (and a breakthrough in how to hack it).
Science-backed supplements that supercharge your brain function (decrease anxiety, balance neurotransmitters, eliminate brain fog, and protect against brain diseases).
A major hidden cause of fatigue that few people are aware of (this affects more than 9 out of 10 people).
A daily routine that can literally DOUBLE or even TRIPLE your energy levels (and dramatically improve your mood and brain function) in just 5 minutes a day.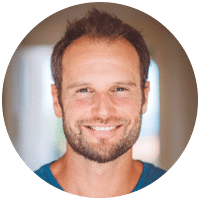 Your host Ari Whitten
Founder of the Energy Blueprint
The webinar is on: June 19 2021 at 4PM PST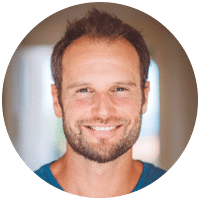 Ari Whitten Ph.D. (Cand.), CES, PES.
The Founder of The Energy Blueprint is Ari Whitten. He is an energy and fatigue specialist who focuses on taking an evidence-based approach to energy enhancement,  a nutrition, exercise and natural health expert, and #1 best-selling author. He has been studying nutrition and holistic health for over 2 decades. He has a Bachelor's of Science from San Diego State University in Kinesiology (with specialization in fitness, nutrition and health). He also has a background in exercise physiology and fitness, and holds two advanced certifications from the National Academy of Sports Medicine as a Corrective Exercise Specialist and Performance Enhancement Specialist. In addition, he recently completed the 3 years of coursework for his PhD in Clinical Psychology, an education which rounds out all aspects – nutrition, fitness, and psychology – of his approach to optimal health.
Ari is a tireless researcher who has obsessively devoted the last 20 years of his life to the pursuit of being on the cutting‑edge of the science on health and energy enhancement.
For the last six years, he's been working with many of the top scientists and physicians on the planet to develop the most comprehensive program in the world on the science of overcoming fatigue and increasing energy — The Energy Blueprint.
The webinar is on: June 19 2021 at 4PM PST