Congratulations! You now have access to our guide to the Top Science-Backed Supplements for Energy (normally $37)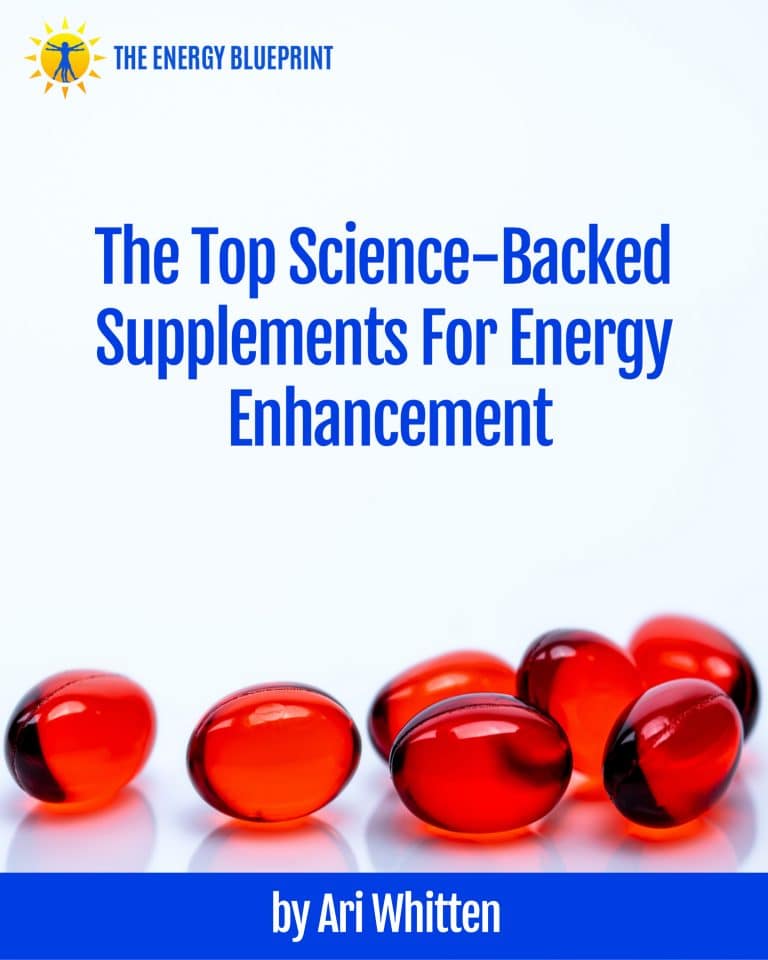 Do you want to learn how a handful of nutritional supplements can potentially DOUBLE your energy levels within 10 days or less?
It is possible! 
We've put together an incredible guide for you on the top 25 non-stimulant compounds to increase your energy levels. 
This guide will show you EXACTLY which supplements are worth the money and which are a waste of your hard-earned cash.
We normally charge $37 for this on our site. But right here, you have FREE access.
Inside this easy to follow guide, you'll discover:
The one special ingredient (that you've never heard of) that has been proven to increase your energy levels by a whopping 40% in just a few weeks
4 Key compounds that can dramatically enhance your brains performance and mood (and even combat brain fog and depression)
Which supplements to take to get your brain out of stress mode
How to build up your mitochondria (your cellular energy generators) so they can produce more energy
Why stimulants and caffeine can give a quick boost, but are a TERRIBLE thing to rely on (hint: they actually erode away at your energy levels and brain function over time)
A type of "bacteria" (not actually a bacteria) that is proven to help your cells produce more energy and improve your performance (and even detoxify your cells of heavy metals and other harmful compounds)
SPECIAL BONUS: Get access to the Energy Blueprint Masterclass (normally $197) for FREE